Now more than ever, it is critical to talk about mental health with our youth. We know that young people listen to other young people so we asked Hockey Teams across the state to create Public Service Announcement (PSA) videos to help us spread the word that it is OK to talk about mental health. We hope we can host in person hockey events again soon but in the meantime, enjoy these fantastic #StickItToStigma PSAs!
Want to help #Stick it to Stigma and let your friends know that it is OK to not be OK?
Get together with your team and create a PSA video!
We are PASSING THE PUCK TO YOU!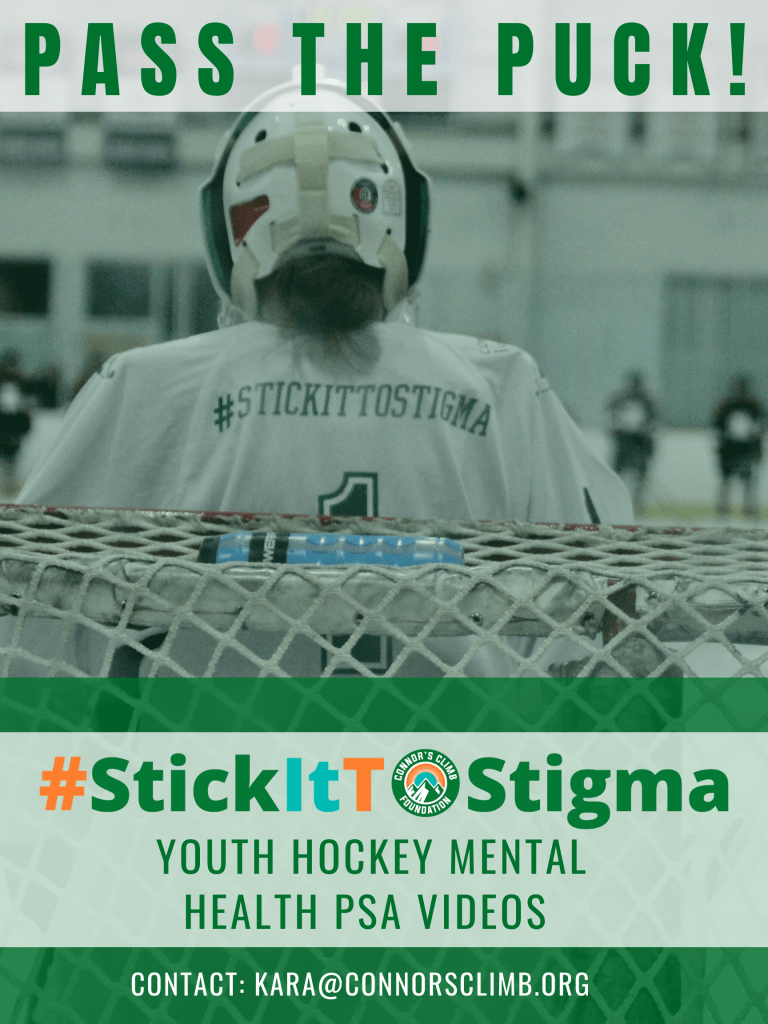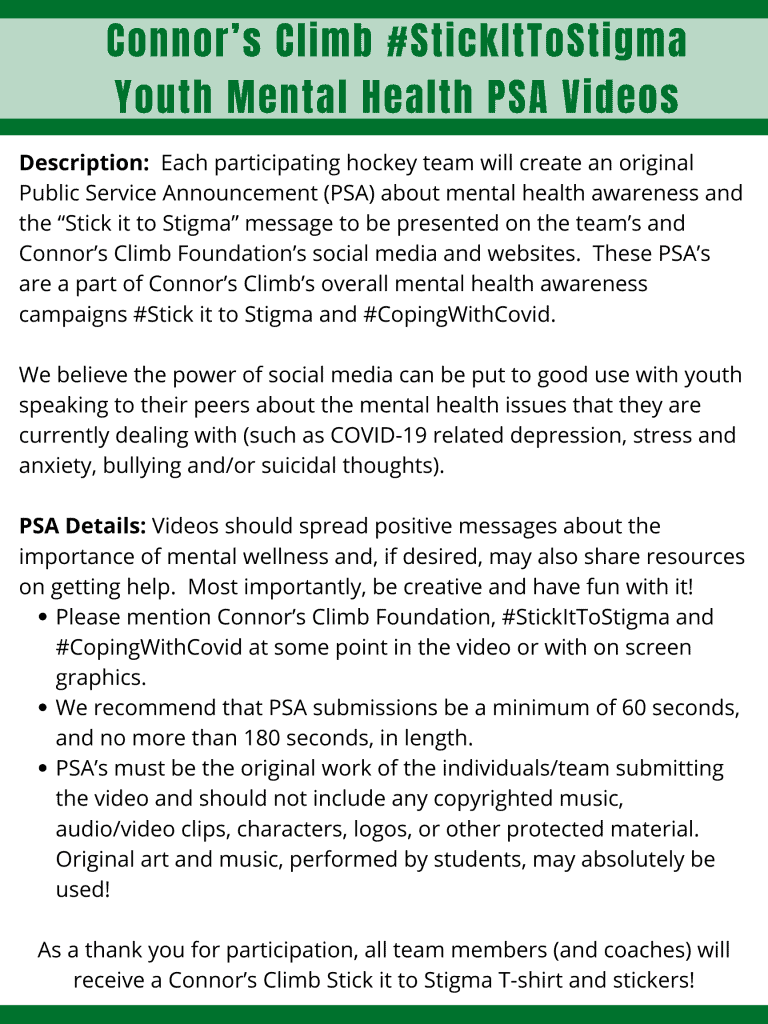 A STIGMA is defined as a "mark of disgrace" but there is nothing disgraceful about taking care of your mental health. One of our goals at Connor's Climb Foundation is to help alleviate the stigma surrounding mental health. Suicide is the 2nd leading cause of death of youth in New Hampshire, and it continues to be on the rise. We need to take action NOW to help our kids learn how to discuss this difficult topic so we can reverse this trend.
YOU can help by hosting a Stick it to Stigma event in your community. There are many options, including hockey games, lacrosse games, field hockey games, nearly any sporting event that you can imagine.
Connor's Climb Foundation will help by providing you with a GAME PLAN to help you easily plan and implement your Stick it to Stigma event. It includes details on Timeline, Fundraising Best Practices, Templates for creating T-shirts, Posters, Social Media, & More.
The goals of Stick it to Stigma are:
Create a positive and open environment where kids see that it is OK to talk about mental health and suicide thereby reducing the STIGMA surrounding it. Talking about suicide does NOT cause it!
Listen to your friend. Don't ignore threats they make about themselves or others
Let your friend know that you care about his/her safety.
Tell: Tell a trusted adult that you are worried about your friend. Some secrets SHOULD be shared!
Contact us for more info on hosting your own Stick it to Stigma event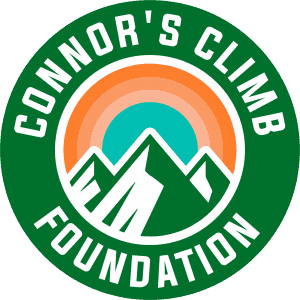 For more info on hosting your own Stick it to Stigma event...