Each year Connor's Climb Foundation hosts a 5K and Family Walk. This annual event serves as our biggest fundraiser of the year, allowing us to continue our mission of providing suicide prevention education and training to schools and communities throughout the state of New Hampshire.
Join us September 25th at the Seacoast School of Technology!
Sponsorship Opportunities
Interested in sponsoring the 2022 5K? We would love to hear from you! Check out our available sponsorship tiers outlining what you will receive for your support, and sign up to sponsor our 5K today!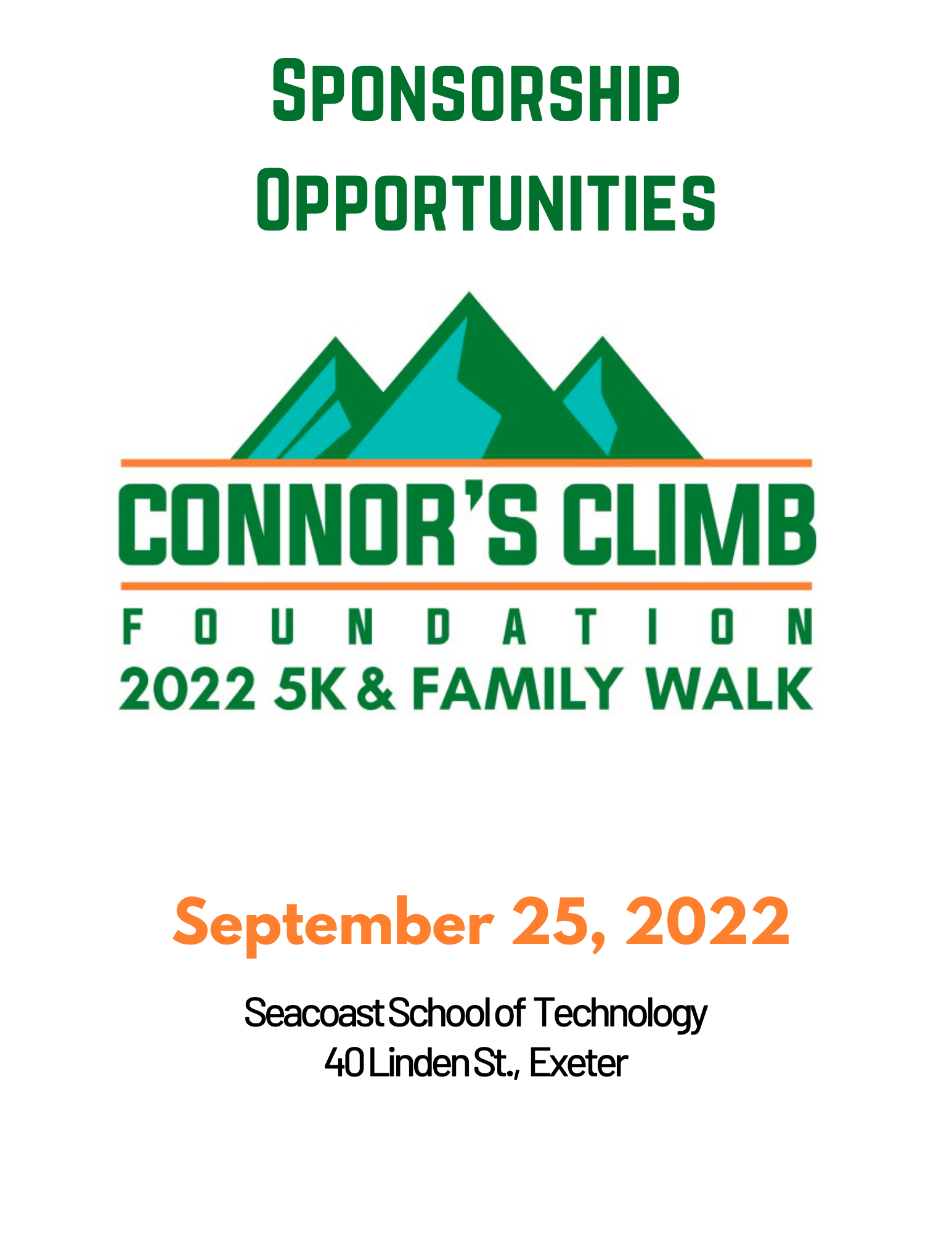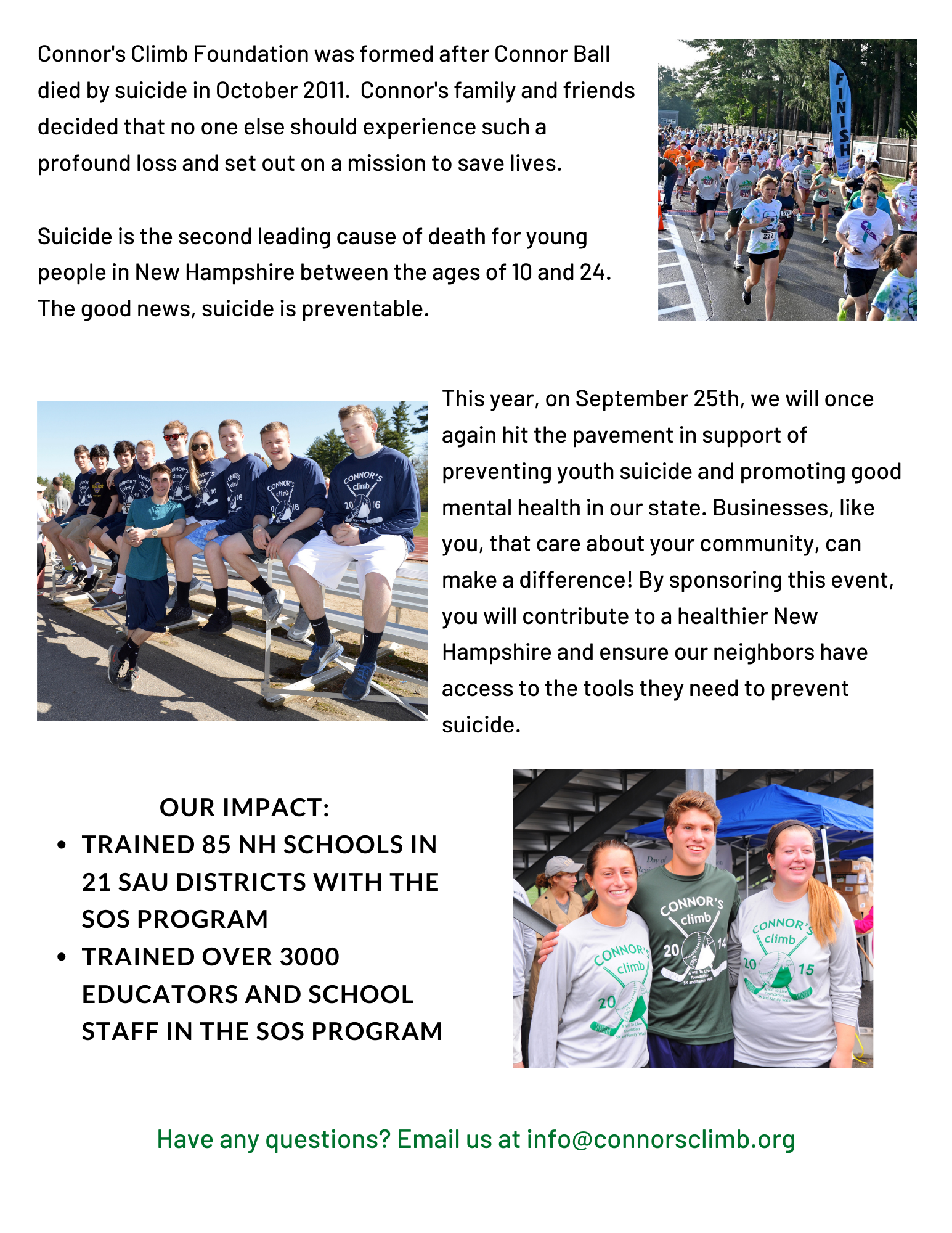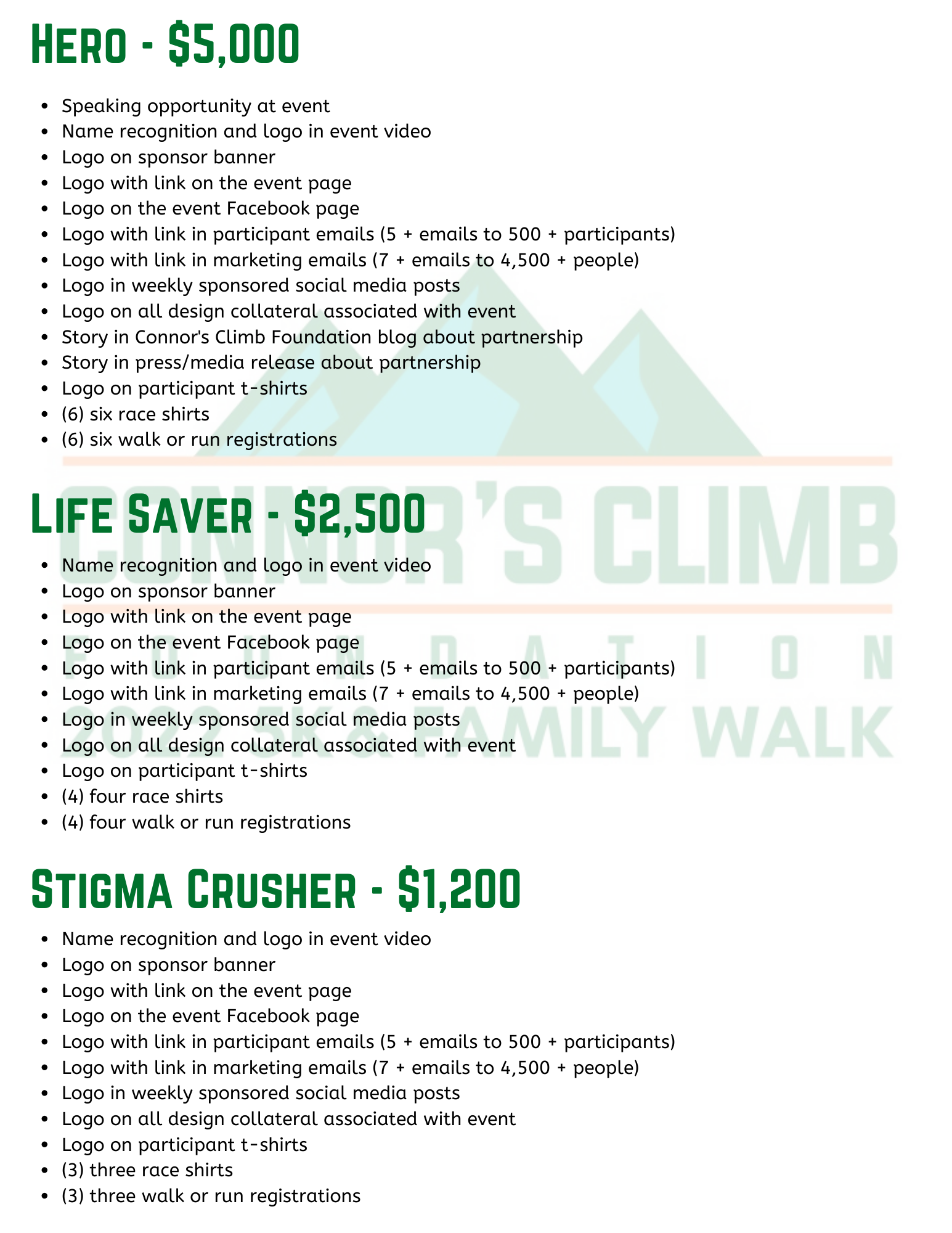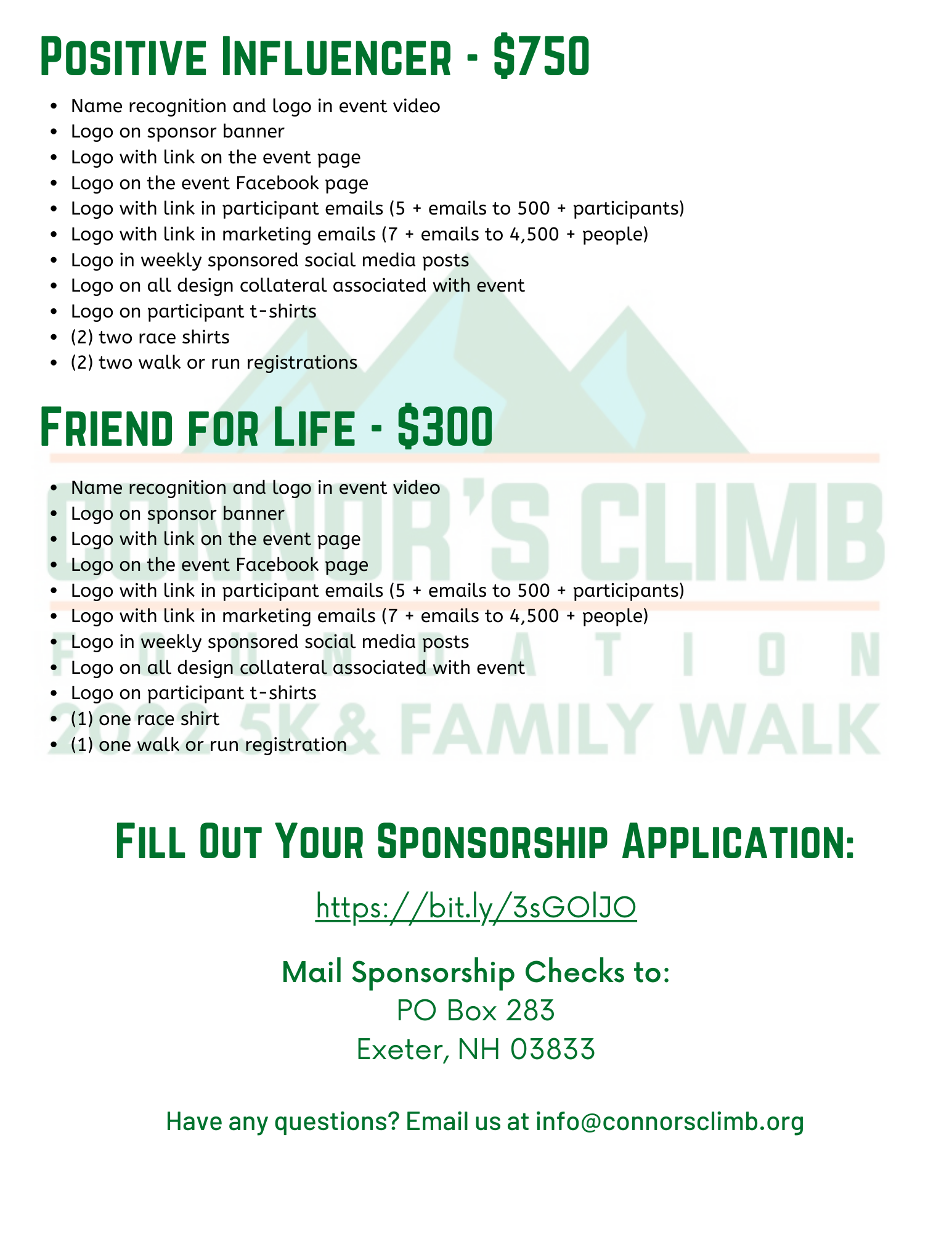 Thank You to This Year's Sponsors!